Questions? Feel free to WhatsApp us on +41 78 683 8988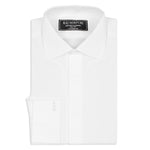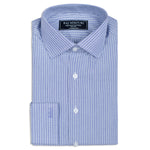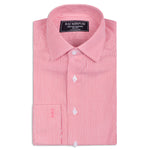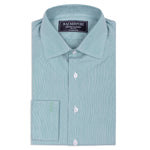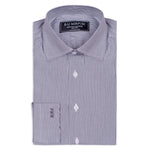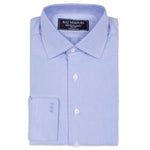 Bespoke Tailored Shirt Subscription
Regular Price

SFr. 190.00

Sale Price

SFr. 190.00

Regular Price

Unit Price

per
Tax included.
Save CHF720 with our new bespoke tailored subscription service.

Lock in a year of savings with 12 bespoke tailored shirts at CHF 130 per shirt, instead of CHF190. That's a saving of CHF720!  Delivered and billed once a month, on a day of your choice, you can create perfectly fitting shirts every single time.
Need something casual for February? Check out our range of checked shirts. White shirt ripped or stained? Tailor a new one at a discounted price. 
HOW IT WORKS
Once a month, on a date of your choice, you will be charged the discounted price of CHF130. Once the charge is successful we will send you a discount code that you can use to select your new bespoke tailored shirt. You can tailor a shirt with exactly the same style as before or you can change the cuff, the collar or any other option that you would like. 
We will then tailor the shirt for you, according to the measurements we have and send it directly to you. 
WHAT SHIRTS CAN I TAILOR?
You can tailor any bespoke shirt with a value up to CHF190. Every month we will be adding new designs to the website so there is always something new to add to the wardrobe.
CAN I CHANGE THE STYLE/FIT OF EACH SHIRT?
Of course, you can. Each shirt is unique and you can tailor a shirt with a button down collar one month and then change the cuff the next month. If you want something a little shorter in length, we can make the necessary changes.
CAN I COME TO THE SHOWROOM IN GENEVA/ZURICH? 
We would love to see you in the showroom. Just bring your code with you.
WHAT IF I FORGET TO USE THE DISCOUNT VOUCHER ONE MONTH?
That's not a problem, the discount codes are valid for three months and can be extended if necessary.
HOW LONG DO I HAVE TO SIGN UP FOR?
To benefit from this great price, we are asking to sign up for a minimum of six shirts, whether you purchase one every month or once every two months. Remember every single shirt can be different.
If you have any further questions, feel free to contact us either through the live chat or at tailor@mirpuri.com.
Page exists but has no content. Update the page's content for it to appear.